C

h

r

i

s

t

m

a

s

D

i

n

n

e

r
The last few days at uni before heading home for Christmas were always our favourite time of year. Your uni work is handed in, its time to relax and get ready for the festive season!
A house Christmas dinner is a great part of the last few days before leaving. Cooking (or trying) together can always be an hilarious experience, and you never know you may end up with some tasty food. Christmas dinner may seem like the mount Everest of dinner, but fear not – there are cheap and easy ways to make a delicious festive feast.
We have sourced the internet for all things festive and have come up with a cheap and easy shopping list for dinner – perfect.
So first things first – MEAT.
As much as I'm sure everyone would love to buy a huge impressive turkey, realistically, it's expensive and takes half a day to cook. So, best alternative (or so the internet tells me) is a turkey joint. Doesn't look quite as grand, but its still turkey and a lot cheaper. We have found a super easy turkey joint from Iceland, takes 2 hours in an oven and comes with gravy, pigs in blankets and stuffing, all for a tenner!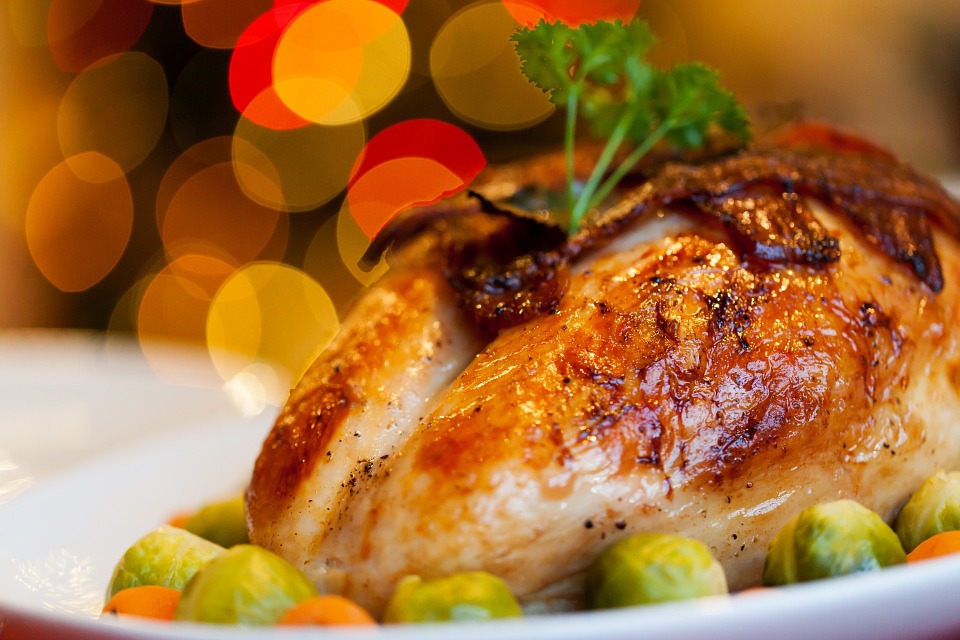 Roast potatoes
A staple at any roast. We have provided a few different styles of the glorious roast potato, varying in how much effort they are to cook/prepare.
Firstly we have Icelands frozen roast potatoes, they're 90% potato, £1 a bag and take 30 minutes to cook, easy. Follow a link to them here.
Secondly, McCain 'gourmet' roast potatoes, similar kind of deal apart from not frozen and goose fat is provided to make them extra meaty I guess. Here is the link to them!
VEGGIES
If you a vegetarian/vegan, then veggies are the main event. However for the majority of the public this is a small side part to any meal, so here is a lift of £1 bags of frozen veg to add to your meat and potatoes.
CHRISTMAS DESSERT
Depending on how much you want to spend, here are the links for Aldi and Marks and Spencers dessert sections. Who has time to bake when you've just made a whole roast dinner?!?
We hope you have a great festive season in Leeds and hope you Christmas dinners goes down without a hitch.